A former Overseas Filipino Worker (OFW), Liza founded her business in 2013, and since then, it's been a meaningful journey for her and her staff of 16 which includes family members! One that's filled with fabrics, sewing machines, buttons, measuring tapes, etc. Their wide array of products include hoodies, jackets, shorts, and dresses that they deliver to Manila, particularly in Divisoria, and to other clients in Rizal. They also make clothes designs as per clients' request.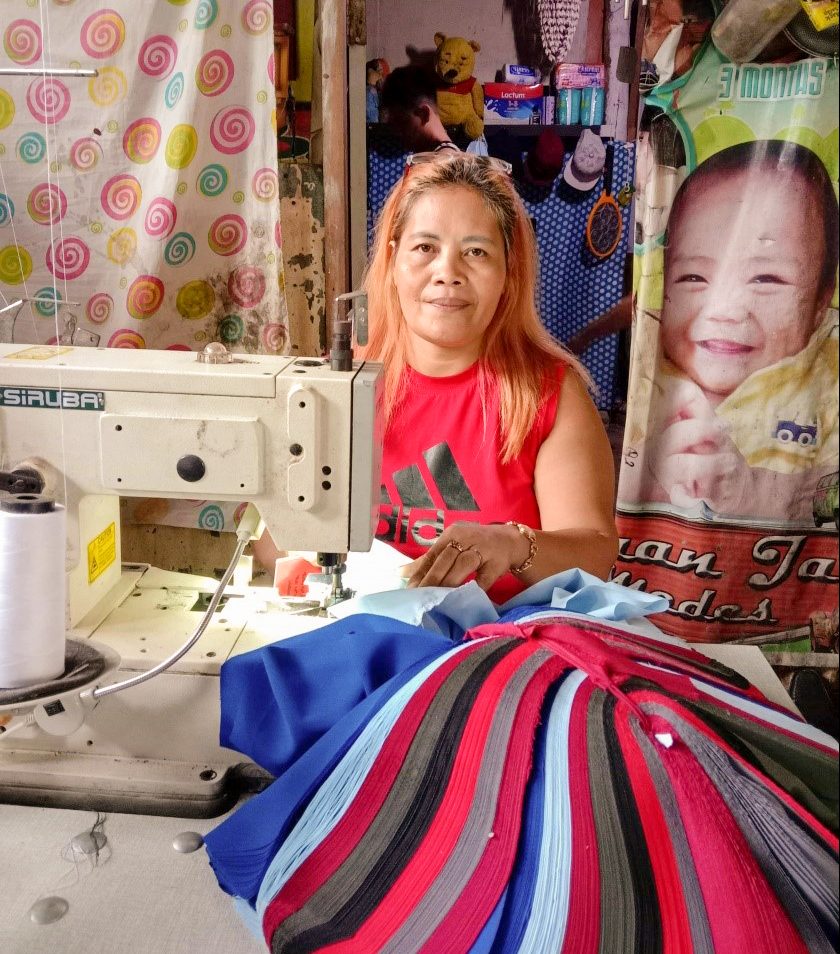 Thanks to this enterprise of hers, Lina has helped create employment for her neighbors. She is now carefully planning the company's expansion, and part of this is investing in more sewing machines so she can increase production, and regain lost profits during the pandemic.
Lina credits the saving component of Ikabuhi Microfinance program, the reason why she deposits to her savings account every week more than the mandatory or minimum amount. And in sustaining her business, she reinvests 50% of her annual net income.