From Adversity to Abundance: A Tale of Rag Maker 
Life's experiences are like various scraps of fabric: there are lovely exotic pieces, typical, uncommon, and bits we don't like but all are part of a story and should not be discarded on the trash heap. When these scraps of fabric remnants are sewn together, they can be used to make rags to clean homes and earn a  living for many people. Through passion and work, it gains value.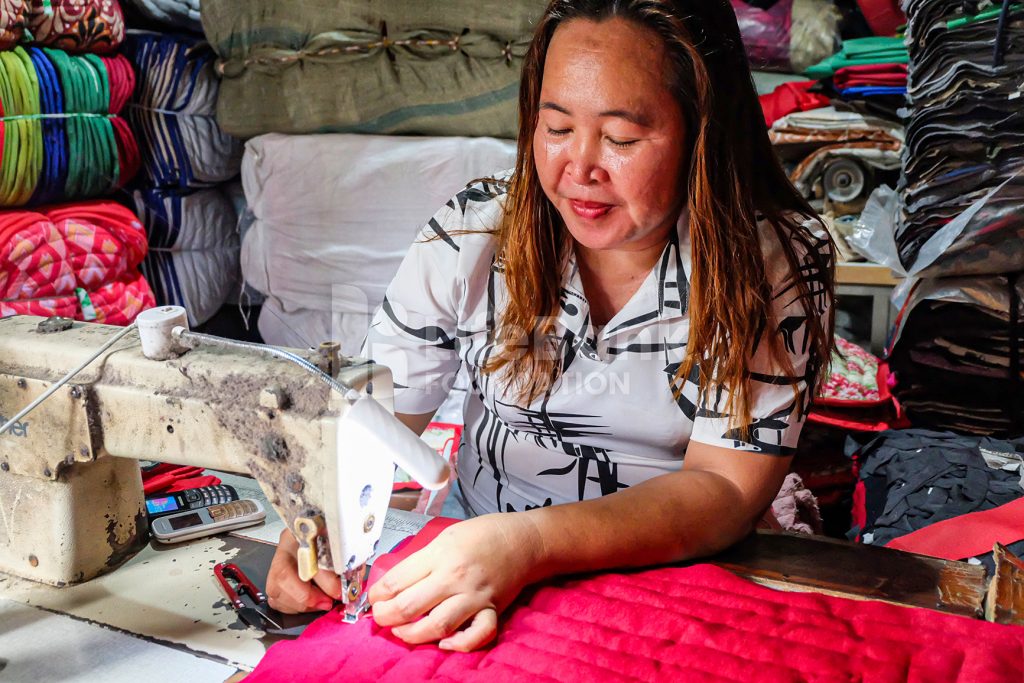 Rosemarie Modina, forty-eight (48) years old and a resident of Block 4 Gravel Pit Brgy. Commonwealth devoted her life to selling rags for almost 11 years to make ends meet. Before her transition to rag business, she landed her first job as a saleslady. It was not an easy start as she had to endure standing for almost 8 hours a day and bear with different types of customers. Despite that, she remains persistent in transforming her life. Later on, she met her spouse with whom she had two children. In order to earn during that time she sells fish and ground pepper. Due to certain reasons, she splits up with her husband. The time being apart from each other means she must double her effort to raise their family. This drives her unquenchable desire for a  better life. She looked for a job and was appointed as branch manager of LPG in Manila. She established a  business there but unfortunately, it didn't work out.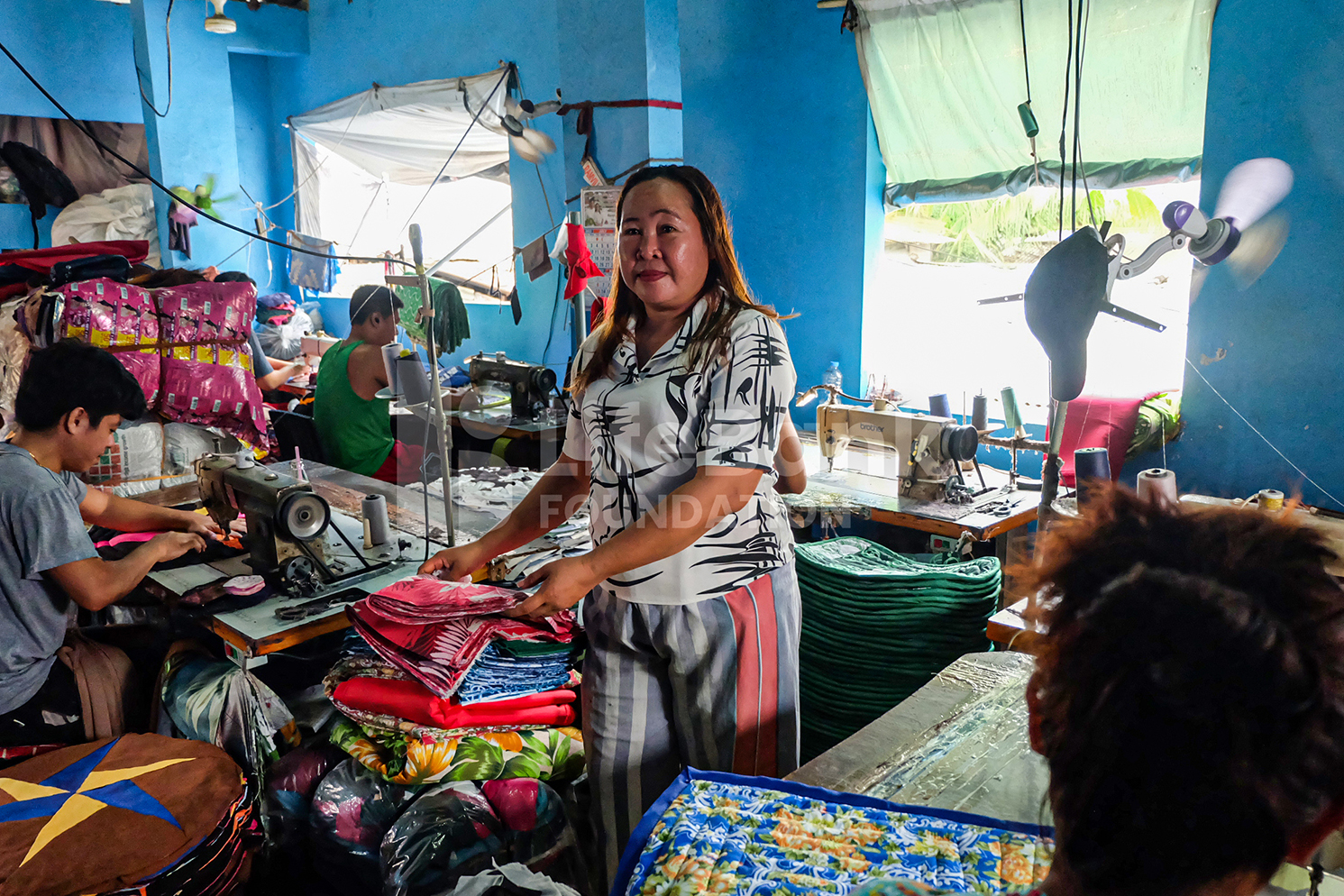 Her struggle became difficult as they had been kicked out of their rental house for not being able to pay for the lease. For the sake of having a place to stay,  together with her children they stayed on the side of the road of Balintawak. Her situation didn't stop her from striving, so she explored more opportunities to raise her income. She spared her remaining penny to rise again. She started selling rags and set up a small stall wherein she displayed street foods like hamburgers, halo-halo, cassava, and banana stew. She placed her products by the side of a rough,  unpaved area, with a foot distance from the road.
Until one day, her friend advised her to apply for a loan in LIfeBank to increase her business capital. That opportunity was a glimmer of hope for her to improve the state of her life. Following that, she took out a loan with a five thousand (P5,000) pesos initial release. She used it to add more stocks for the business she ran. Her repayment record was good, and she had recently availed a sixty thousand (60,000) pesos loan product from LifeBank.
By the grace of God and her unwavering commitment to her business, her customers grew rapidly. In order to meet the surging demand of stocks she hired rag makers to do the task. Her children also work for her, and she pays them in exchange for their hard work. 
According to her, this wouldn't be possible without the opportunities that have been granted to her. With this, she expressed gratitude for making this happen "Sa LifeBank nagpapasalamat ako kasi nakatulong siya sa negosyo ko. Sana, marami pa silang matulungan na mga taong nangangailangan sa kanilang foundation sana makatulong sa ibang tao hindi lang sa akin", she stated.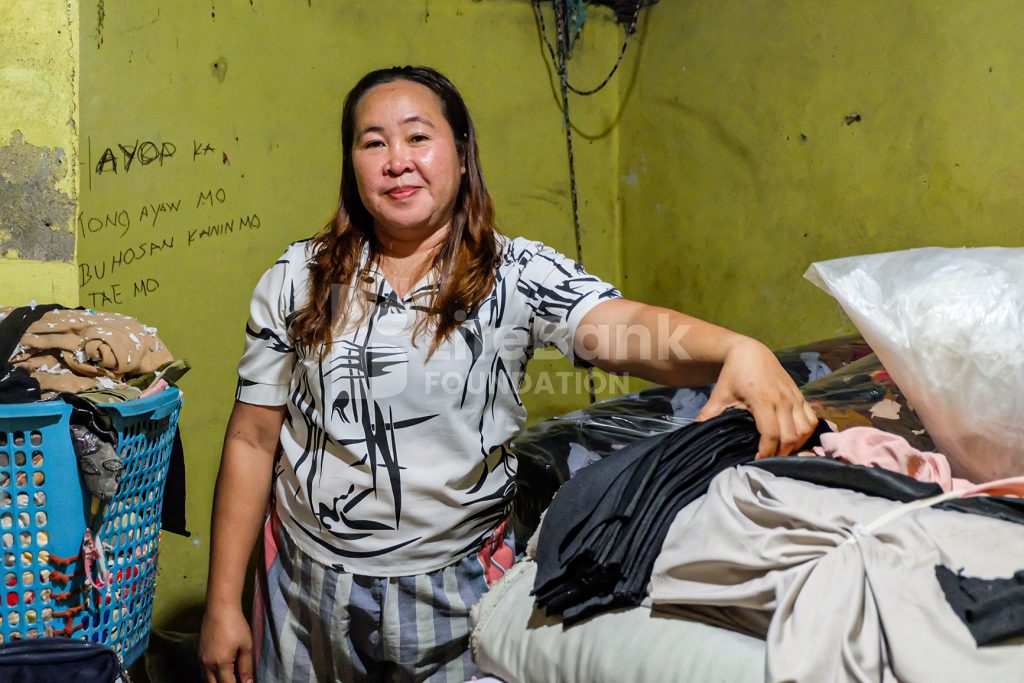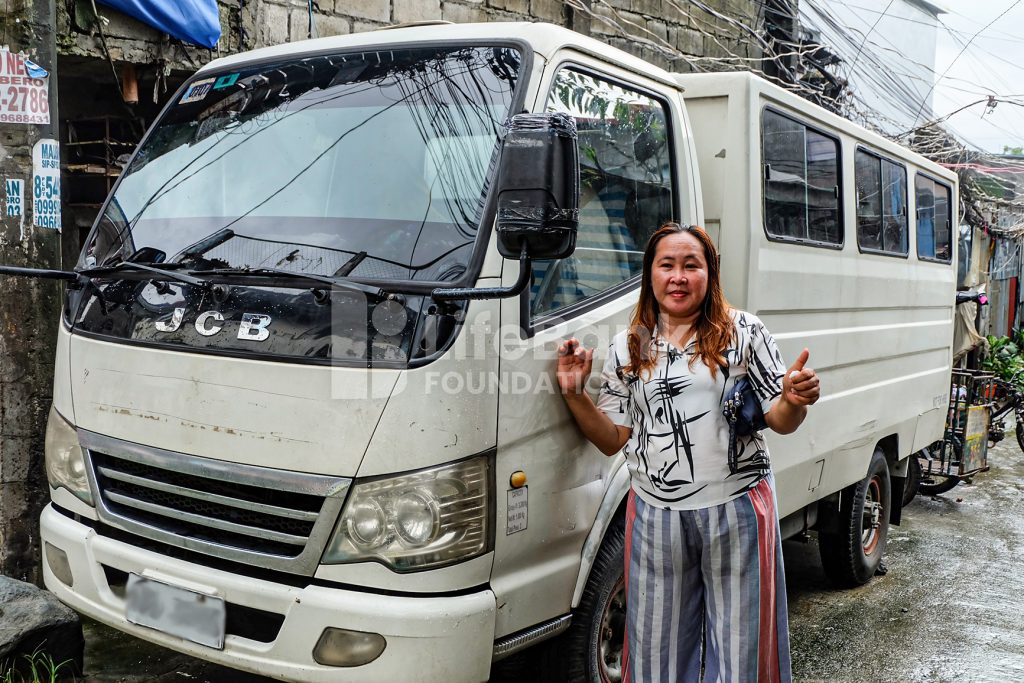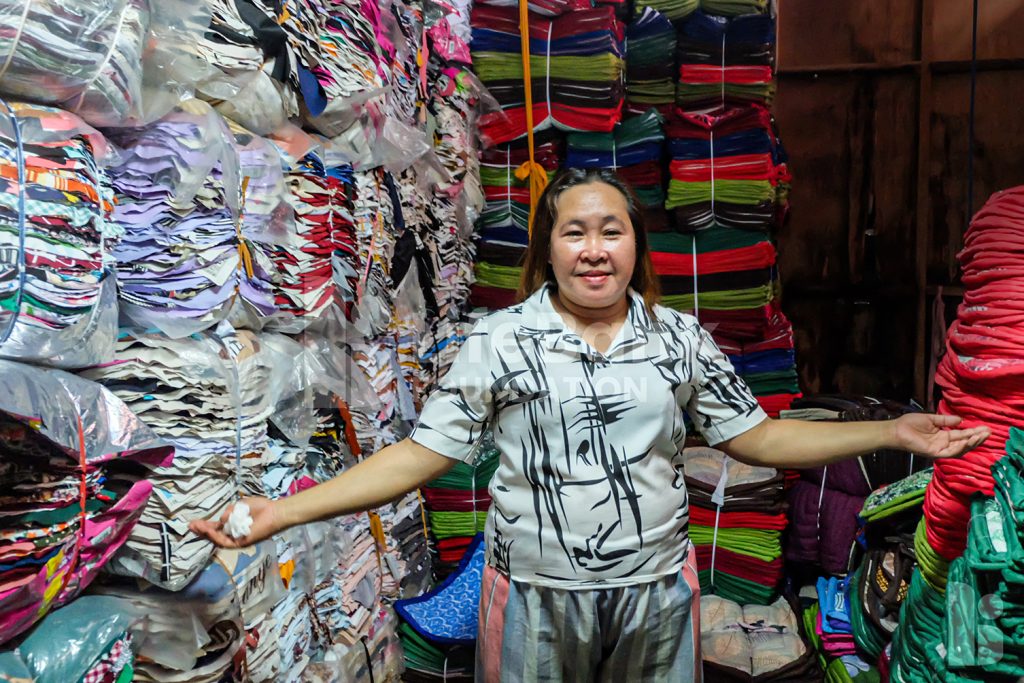 The best Individuals are those who have experienced failure, pain, loss, and struggle and have managed to climb out of those dark places. Rosemarie's story is inspiring. Her narratives serve as an example that obstacles along the way are inevitable but if we have that faith and courage to go on, our dreams will never be impossible if we pursue them. Experiencing the other side of the spectrum was never bad at all. It is just a challenge that reminds us that the decisions to change our lives lie in our own hands. Just as an old Chinese saying goes "There will not be the fragrance of calyx canthus if the flower doesn't go through the winter season."